UPDATE: The day this went live, Dennis Detwiller and his wife welcomed their second child into the world. Congratulations, Detwillers! And nice timing!
In this long-overdue mega-episode we talk about Cthulhu, gaming, and a bunch of related stuff.
Subscribe to the Unspeakable! podcast feed: http://theunspeakableoath.com/home/?feed=podcast
Your hosts are Toren Atkinson (The Darkest of the Hillside Thickets, Caustic Soda), Ross Payton (Role Playing Public Radio, Zombies of the World), and Shane Ivey (The Unspeakable Oath, Arc Dream Publishing).
In this episode we interview Dennis Detwiller: partner in Arc Dream Publishing, art director for The Unspeakable Oath, co-creator of Delta Green, author of the upcoming novel Delta Green: Through a Glass, Darkly, and IP creator for PlayFirst Games.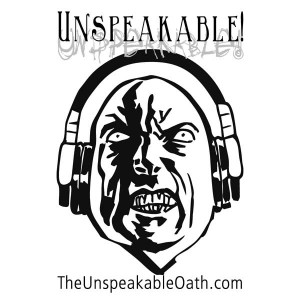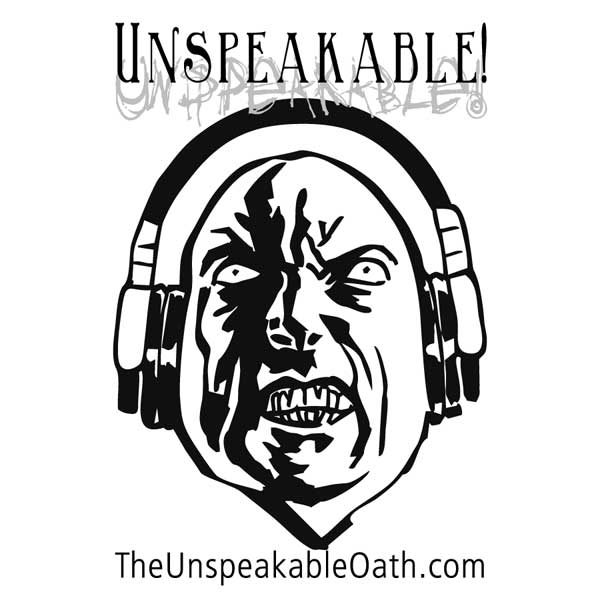 Show Notes
0:00:00 THEME MUSIC: "Nyarlathotep" by The Darkest of the Hillside Thickets, courtesy Divine Industries. Copyright 2011. Visit www.thickets.net. Also: Welcome! Who are we? Why does Shane's microphone still suck? Road Trip, Delta Green: Targets of Opportunity, The Unspeakable Oath, and Progenitor are up for Ennie Awards. Vote for us in the past!
00:05:55 SPONSORS: Bow down and sacrifice your money to them!
00:11:55 UNSPEAKABLE NEWS: Oath 19 is out. Oath 20 is on the way to subscribers and will be at GenCon. We talk about what's in them. A little about Delta Green: Through a Glass, Darkly. We're doing lots of stuff at GenCon, August 5-8. Ross talks about Zombies of the World. The Darkest of the Hillside Thickets are writing new music. A fancy hardback edition of the Call of Cthulhu rulebook is coming. Joe R. Lansdale does a comics adaptation of "The Dunwich Horror." The Kingsport expansion for the Arkham Horror boardgame. Black Bag Jobs for The Laundry RPG; we talk about its accessibility for non-British gamers. Ross loves Killing Floor, a scary co-op FPS, and Cthulhu Saves the World on the PC. Toren loves Fallout 3 but not so much the Vegas one. Also, Paizo's flipmats. Shane ran "A New Age" for Delta Green with some new rules and wrote a lot about it. Graham Walmsley's Stealing Cthulhu has Shane working on an ancient and long-forgotten DG campaign.
1:20:20 INTERLUDE: "Shhhhh" by The Darkest of the Hillside Thickets, courtesy Divine Industries, copyright 2011.
1:22:08 INTERVIEW WITH DENNIS DETWILLER: Inside Delta Green: Failed Anatomies, a Delta Green anthology from the 1920s to the modern day. A couple of the stories are already online, "Punching" and "Intelligences." We talk about the fun of fighting the good but futile fight. Making familiar monsters new and horrifying. Long-term play in high-lethality games. How tabletop game design informs videogame design. The value of killing player characters without remorse. Trail of Cthulhu, Cthulhu Dark, investigative play and the role of narrative control and resource management in horror gaming. The place of Delta Green: Through a Glass, Darkly in the Delta Green fiction canon. All about GODLIKE and its ties to the Oath and our friends at Pagan Publishing. Other stories and things Dennis is working on. What's up with The Sense of the Sleight of Hand Man. We remember Coming Full Circle and Realm of Shadows. Why Dennis loves Masks of Nyarlathotep — the old one, not the one with all the extra adventures. Shane needs a reminder to follow up on a conversation with Masks author Larry DiTillio. Thoughts on scenario design and picking your favorite work.
2:44:40 THE END: Rate us on iTunes!
2:45:40 NYARLATHOTEP!
Podcast: Play in new window | Download