This week we wanted to share some artists we found that we'll sure you'll love. They all work in different mediums, but all of it is sure to inspire you in creating atmosphere in your next game, whether it is Mythos related or horror themed in general. If you like their work (and they're still alive!) please support them!
Jason Soles is a sculptor based in Seattle who has just come off of a Kickstarter campaign to fund his new book Apocrypha. From his bio:
My work reflects my obsession with antiquity and the passage of time; through it I explore tradition, myth, and belief. Spanning the gamut from the pharaonic funeral masks of unknowable space gods to the tactile remains of pre-Christian deities, my sculptures are the relics of fantastical civilizations and lost tribes.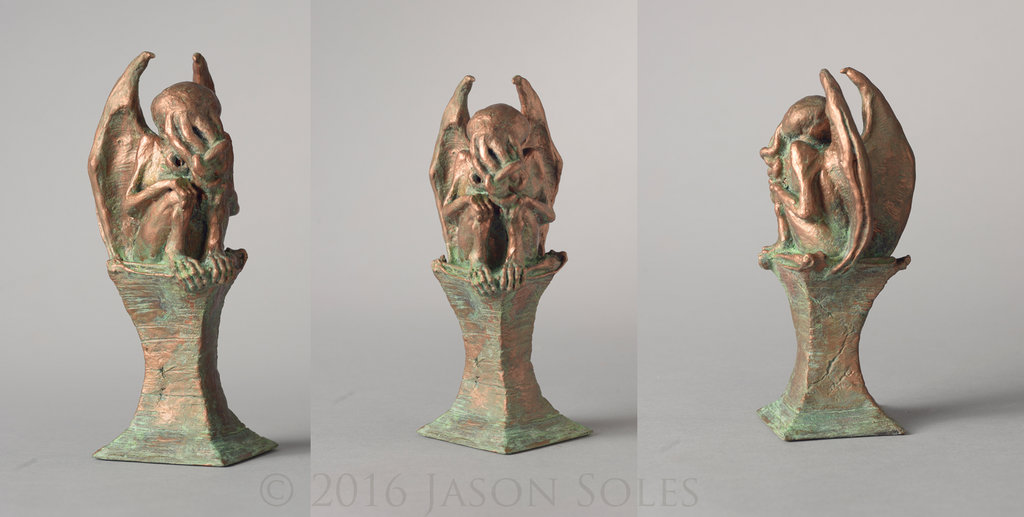 Shawn Langley is a freelance comic/concept artist from southern Ohio. From his bio:
I've been drawing comics for years, but what I've loved drawing the most is the bizarre. I I've always loved drawing the things that came from my own imagination, and those things always seemed to lean towards the horror genre. I love monsters, aliens…things with claws…things that creep you out, or give you nightmares.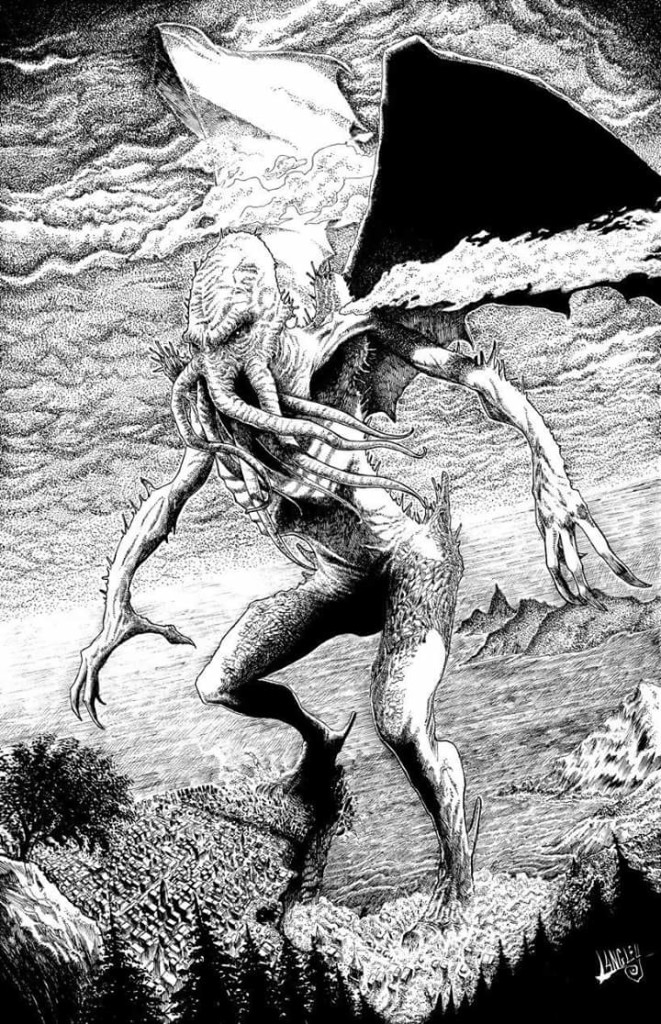 Liv is a printmaker who produces handmade woodblock prints. From her bio:
Liv Rainey-Smith is an artist specializing in hand-pulled xylographic prints. Her imagery draws primarily upon historic styles, folklore, dreams, and esoteric traditions. Rainey-Smith's woodcut process incorporates a mixture of traditional and modern tools as well as a blend of European and Japanese printmaking technique. She pulls her own fine art prints in small editions on both paper and animal parchment.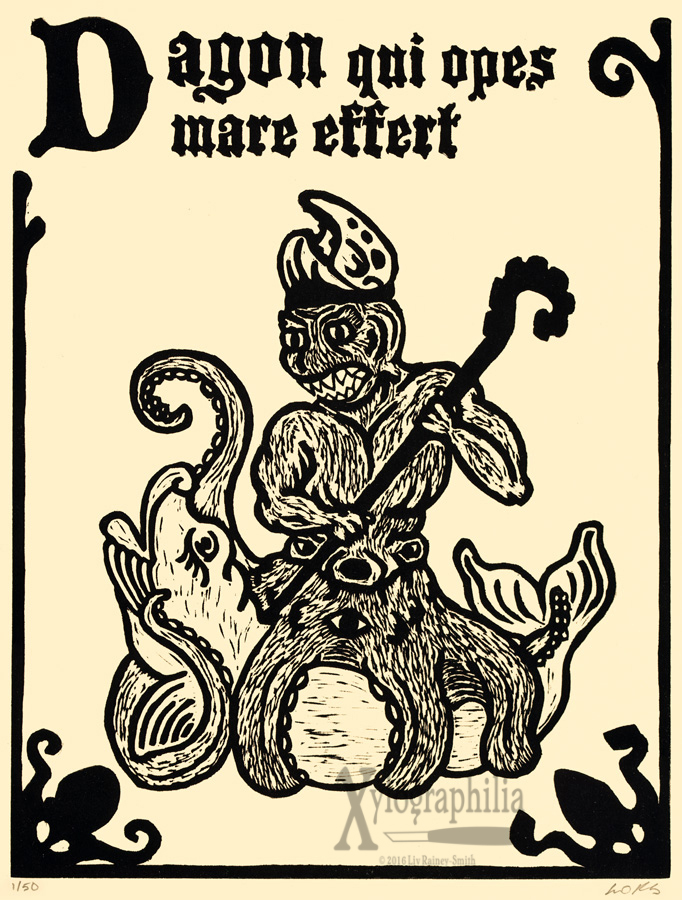 And finally we have Zdzisław Beksiński, a Polish born artist who died in 2005. He was painter, photographer and sculptor, specializing in the field of dystopian surrealism. You can read more about him on Wikipedia.