Welcome to Unspeakable!, the podcast of The Unspeakable Oath.
Spoiler alert for "Die High," a scenario appearing in The Unspeakable Oath 22! Seriously, for about a minute starting at 00:51:00 we give the whole thing away.
Unspeakable! episode 7 is hosted by Ross Payton of Role Playing Public Radio and Zombies of the World, Shane Ivey of Arc Dream Publishing and The Unspeakable Oath, and Adam Scott Glancy of Pagan Publishing.
Our guest today is John Scott Tynes, who produces games and helps run the Imagine Cup competition for Microsoft — and who founded The Unspeakable Oath and Pagan Publishing and created Delta Green. His book Delta Green: Strange Authorities is now available from Arc Dream Publishing and he is developing his seminal RPG Puppetland for a new edition.
Subscribe to the Unspeakable! podcast feed at http://theunspeakableoath.com/home/?feed=podcast
And please remember to rate us!
Show Notes
00:00:00 INTRO.
00:00:23 WELCOME. Here is the sound of our voices. About John H. Crowe III's living conditions as Scott's roommate at Pagan House. Ross' announcer voice: time to commit? Jonathan Turner needs to step it up.
00:03:30 SPONSORS (AND ANECDOTES ABOUT THEM).
00:13:30 THE DOOM THAT CAME WITH SANDY. Good luck, eastern seaboard! We mourn a storied sailing ship. The Elder Sign works on shoggoths.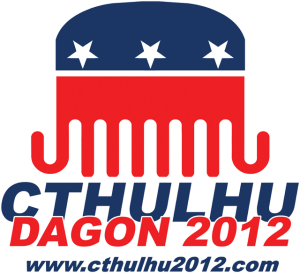 00:16:45 VOTE!
00:20:40 PLEASE RATE THE PODCAST AND THE MAGAZINE. It matters a lot.
00:22:10 YOU SHOULD HAVE OATH 21. If you don't, contact shane@arcdream.com. We love the cover art and if Todd doesn't then he's wrong. Also: "Sukakpak," a cross-platform scenario by Jason Morningstar. Ross has played Cthulhu Dark and the players made it not dark enough. Player vs. player vs. an uncaring, haunted universe. Also, Unaussprechlichen Klutzen, a playset for Fiasco. "Man With a Thousand Faces," by Richard Becker, which like his past scenario "Dog Will Hunt" got expanded and polished mightily after a ton of playtesting and has gotten huge accolades. A new "Directive From A-Cell" by Scott Glancy, with a related one coming in Oath 22: Alphonse's Axioms for Agents.
00:45:05 ALSO IN OATH 22.
"Die High," a modern scenario by Greg Stolze. The value of playtesting except when (or especially when?) Blair Reynolds is involved. Spoilers for "Die High" from 00:51:00 to 00:52:10.
Adam Gauntlett's Trail of Cthulhu scenario "Remember, Remember," featuring Guy Fawkes Night in 1930s London, which ties nicely to Bookhounds of London.
Dan Harms explores building a long-term Call of Cthulhu campaign.
Oath submission policies updated. Why we pay so much for micro fiction.
The Cthulhu Mythos Encyclopedia, now in ebook.
The status of The Sense of the Sleight-of-Hand Man, a Dreamlands campaign for Call of Cthulhu by Dennis Detwiller.
Disposable characters from Rasil Bathbone to Backwash Bejesus and beyond.
The Delta Green RPG. See Dennis' paintings for the game at delta-green.com. See Shane's discussion of the game in an RPG.net live chat.
Bumps In the Night. If you are Lawrence Krumsiek, get in touch! Your contact information from Kickstarter was all wrong and Pagan Publishing has a book for you. Now available at Arkham Bazaar. Scott is Skyping games all over the world.
Ross' latest Kickstarter project, Base Raiders. It made it!
Cthulhu World Combat, Sandy Petersen's new video game.
The Devil's Rock, suspiciously similar to Dennis Detwiller's "Night and Water." Only with Satan instead of the Mythos.
01:30:45 QUESTIONS FROM LISTENERS.
Will there be a reprint of Realm of Shadows? 
Everybody loves John Scott Tynes' "Convergence." Listen to the original digital audio files John prepared as clues in his game. In fact, download here: The Message, before decoding and after decoding — but for maximum impact make the players use software to decode it themselves. (Spoiler alert from 01:37:30 to 01:38:20!)
John's dream RPG project, his lost college Yellow Sign campaign.
Miscegenation and Lovecraftian horror.
The staying power of Delta Green: verisimilitude, campaign frameworks, tragic heroism, honor and violence, and the worldwide allure of the American Old West.
Rehabilitating Lovecraft's Dreamlands. (Spoiler alert from 01:51:10 to 01:53:30 for The Dream-Quest of Unknown Kadath.) 
Also, "The Hound" and the competitive indie RPG it ought to be.
Recovering horror in your game.
The design of the D20 edition of Call of Cthulhu that Pagan Publishing produced with Monte Cook for Wizards of the Coast: Burn it all and let every Keeper start over.
The mysterious Cowan in in Tynes Cowan Corp.
John's favorite parts of Delta Green that he didn't write. How Wackenhut made Shane miss the infamous London encounter at the beginning of Countdown. We love Graeme Price so hard.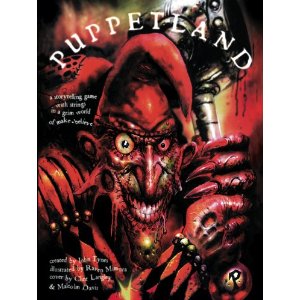 02:22:38 INTERVIEW.
All about Delta Green: Strange Authorities. The relationship between Delta Green and its great rival. Tangled timelines. Legal procedurals.
Serendipitous research and collaboration.
Adoration of Delta Green's Project Rainbow.
The challenges of writing for the Cthulhu Mythos. The new bacon. Starting with story.
The return of Puppetland. Its origins online and its Hogshead version. Teaching kids with Punch the Maker-Killer. Developing a new edition for ebook and hardcover.
Collecting John's King in Yellow stories.
Further projects.
Let's bring Puppetland to a Dreamworks film, Happy Meals and action figures near you.
03:01:42 NYARLATHOTEP! 
03:03:05 MANY THINGS TO DO. (Spoiler alert! The sounds of "Convergence," decoded.)
This episode's music includes "Some Things Man Was Not Meant to Know" and "Nyarlathotep" by the Darkest of the Hillside Thickets, courtesy Divine Industries. Copyright 2012. Visit www.thickets.net.
ADDENDUM: We forgot to include a link.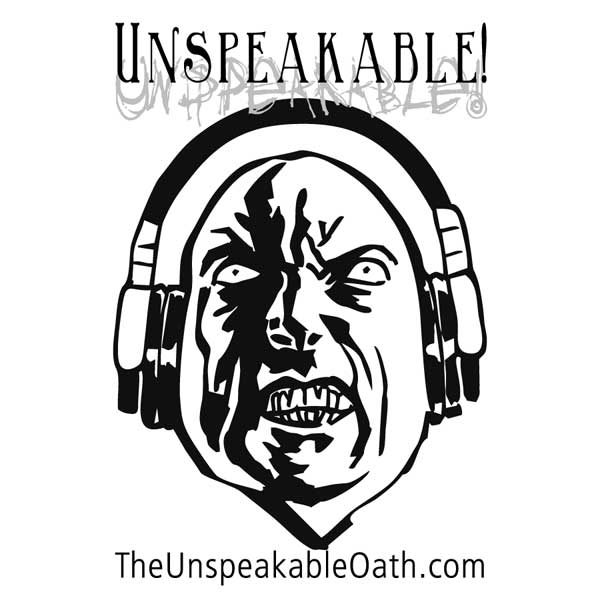 Podcast: Play in new window | Download