It's less than two months since the last monthly episode! That's progress.
Unspeakable! episode 5, at a svelte two hours and twenty minutes of uninterrupted Mythos gaming geekery, is hosted by Ross Payton of Role Playing Public Radio and Zombies of the World, Shane Ivey of Arc Dream Publishing and The Unspeakable Oath, and Adam Scott Glancy of Pagan Publishing.
Today's special guest is Greg Stolze, writer of many things for many games, including several Unspeakable Oath articles, nearly half of the award winning sourcebook Delta Green: Targets of Opportunity, and the new modern-day Cthulhu Mythos novel Mask of the Other.
Subscribe to the Unspeakable! podcast feed at http://theunspeakableoath.com/home/?feed=podcast

Or subscribe at iTunes.
0:00:00 INTRO.
0:00:21 WELCOME. Shane gets a better microphone and Greg loses his name.
0:02:15 SPONSORS. They signed on for one issue and three episodes, but we still haven't finished the next issue so they get extra episodes free. Score!
0:06:09 NEWS.
Delta Green: Strange Authorities by John Scott Tynes is getting new material! So it'll take a little longer.
Oath 21 still languishes under Shane's slacking and Scott's overdue Delta Green column. Greg demands to know whether things that he wrote will be in the new issue.
The outline for Delta Green: The Roleplaying Game is under review. Will it have more than just shotguns? If Shane has his way, Greg and Ken Hite will soon take over rules development.
Greg Stolze's hands are made of baby butts.
Coming soon: An awesome reading of the original Delta Green teaser story, "Final Report," recorded by longtime radio announcer Allan Tynes, the father of author John Scott Tynes. We'll have a snippet of it this episode and the whole thing online for listening soon.
Kickstarter approved Pagan Publishing's Bumps in the Night fundraiser so it'll go live soon.
DriveThruRPG is working on high-res PDFs of Delta Green and Delta Green: Countdown to put them on sale.
Ross pronounces "Hastur" funny.
We love the Hotel Carcosa.
Ross' new story is "Zombies in Afghanistan."
Ross is putting recordings together for YouTube and AP podcasts.
Tell us in the comments if you want to hear the full recording of Scott's shenanigan-filled GenCon game.
Greg talks about Mask of the Other, which a reader described as "'The Shadow Over Innsmouth' crossed with Black Hawk Down."
Greg wrote an introductory scenario for the Delta Green RPG called "Wormwood Arena," where investigators must go undercover to infiltrate a dangerous cult.
Greg has another Delta Green adventure called "Star Chamber," where the horror unfolds in memory and in conflicting perspectives.
0:40:05 INTERLUDE. An excerpt of John Scott Tynes' "Final Report" read by Allan Tynes.
0:41:18 MYTHOS HORROR GAMING IN THE PAST, PRESENT AND FUTURE
Ross' Yakuza game set in post-WW2 Japan.
Research!
Taking advantage of player expertise.
Take care where you hang your plot points.
The challenge of keeping your players in suspense.
Watch for misunderstandings and conflicting assumptions.
The perils of the infodump.
Mythos horror in the modern day.
More information is not always a good thing!
Scanning Mythos tomes for fun and prophets.
Giving the players access.
A digression into the Gumshoe model.
The key things to research: Interviews and social norms. Laws and law enforcement. How does research happen. Communications. Geography.
A few key details to evoke the setting.
Making it accessible while keeping it strange and interesting.
Policing around the world.
Using the unpleasant mores of the day for misdirection and versimilitude.
Greg and Scott love The Book of Cthulhu.
Supernatural evil and cultural conflict.
Cultural bias and things people don't believe.
2:20:00 NYARLATHOTEP!
This episode's music includes "Ride the Flying Polyp" and "Nyarlathotep" by the Darkest of the Hillside Thickets, courtesy Divine Industries. Copyright 2011. Visit www.thickets.net.
Delta Green: Strange Authorities cover art by Dennis Detwiller, © 2012. Unspeakable! cultist art by Toren Atkinson, © 2011.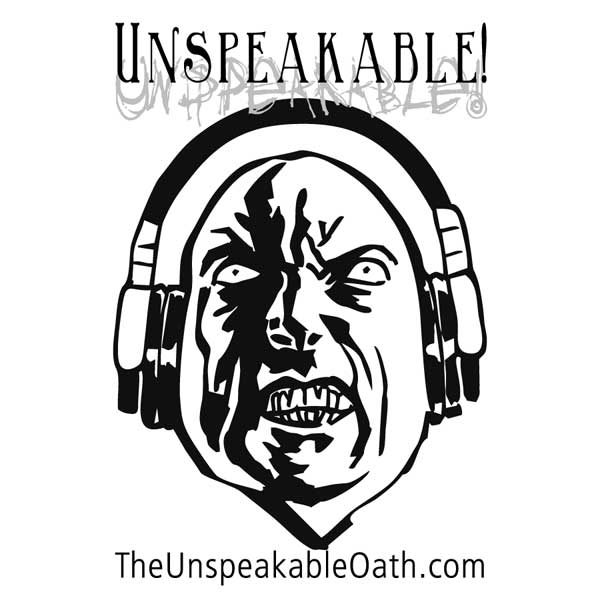 Podcast: Play in new window | Download