We're proud to present the first episode of Unspeakable!, the monthly podcast of The Unspeakable Oath.
Subscribe to the Unspeakable! podcast feed: http://theunspeakableoath.com/home/?feed=podcast
Unspeakable! is hosted by Oath editor Shane Ivey, Ross Payton (Role Playing Public Radio, Zombies of the World) and Toren Atkinson (Caustic Soda, The Darkest of the Hillside Thickets).
In Unspeakable! we talk all about new and upcoming Cthulhu Mythos games and stuff that our fellow fans of Cthulhu Mythos games might love. Since this is our first episode it rambles a bit, but bear with us. We'll have some great guests to keep things lively.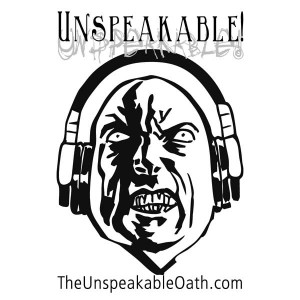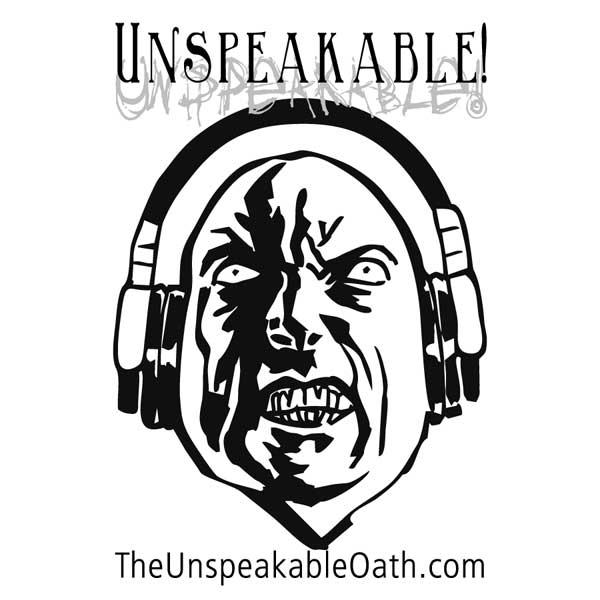 In our debut episode we interview John Scott Tynes, who founded The Unspeakable Oath back in 1990.
As the founder of Pagan Publishing he oversaw such acclaimed Call of Cthulhu sourcebooks as Delta Green, Walker in the Wastes, Mortal Coils, Coming Full Circle, Realm of Shadows and The Golden Dawn, and the funny Cthulhu-themed miniatures game The Hills Rise Wild! Tynes co-wrote Wizards of the Coast's adaptation of Call of Cthulhu with Monte Cook and many of Pagan Publishing's writers.
Tynes has been a videogame designer and producer for the past few years, starting with Flying Labs' Pirates of the Burning Sea. He is now a lead producer at Xbox Live Arcade.
Like so many good things, it all started with Winona Ryder.
Show Notes
(0:00:00) THEME MUSIC: "Nyarlathotep" by The Darkest of the Hillside Thickets, courtesy Divine Industries. Copyright 2011. Visit www.thickets.net.
(00:01:50) THANK YOU! The Unspeakable Oath 19 is sponsored by "The Atlantic Express" from Atlas Games, "Historical Lovecraft" from Innsmouth Free Press, and Miskatonic River Press.
(00:4:08) UNSPEAKABLE OATH NEWS: We relaunched the Oath! "Delta Green: Through a Glass, Darkly." The Oath at GenCon. "Zombies of the World."
(00:09:00) INTERVIEW: John Scott Tynes!
(1:23:00) CTHULHOID NEWS: New music ("Shhh…"), new video ("20 Minutes of Oxygen") from The Darkest of the Hillside Thickets. "Call of Cthulhu" video game, "The Wasted Land."  "Re-Animator: The Musical." Lovecraft on "Supernatural." "Cthulhu Sleeps" by Deadmau5. "The Whisperer in Darkness" movie. Necronomicox, for your pleasure. Alan Moore's "Neonomicon." "The Festival" from Dark Vision Films.
(1:44:25) CTHULHOID GAMES — NOW AVAILABLE: Ken Hite's "Tour de Lovecraft: The Tales" (illustrated by Toren!) now on Kindle and Nook. "The Legacy of Arrius Lurco" from Miskatonic River Press. "Cthonian Stars" from Wildfire. "Age of Cthulhu 5" from Goodman Games. "Black Bag Jobs" for The Laundry RPG from Cubicle 7.
(1:50:45) CTHULHOID GAMES — PREORDERS AND FUNDRAISERS: "Dead But Dreaming 2" from Miskatonic River Press. The Doom That Came to Atlantic City from Z-Man Games. "Shadows Over Scotland" from Cubicle 7. "Burning Horizon," "The Void" and "Are You the Cultist?" from WildFire. French translations of Delta Green and Delta Green: Countdown (with unauthorized editions) from Editions Sans-Detour. Spanish translation of Call of Cthulhu (with "The Chapel of Contemplation" from The Unspeakable Oath 18) from Spain's Edge Entertainment. "Eldritch Skies" fundraiser at Kickstarter. "Stealing Cthulhu" fundraiser at IndieGogo.
(2:00:28) WHAT WE'VE BEEN PLAYING: "Cthulhu Dice" from TUO 18 sponsor Steve Jackson Games. "Strange Aeons" miniatures skirmish game. "Mansions of Madness" from Fantasy Flight Games. Shane launches a Delta Green game for his group with some new rules.
(2:24:30) NYARLATHOTEP!
Podcast: Play in new window | Download